The communication with RISCO Cloud is via WiFi.
The Touchscreen keypad is built for quick and easy installation with a mounting bracket and a detachable connector for easy wiring. Up to 48 RisControl keypads can be installed on ProSYS Plus.
The Touchscreen keypad is supported ProSYS Plus Firmware Version 1.4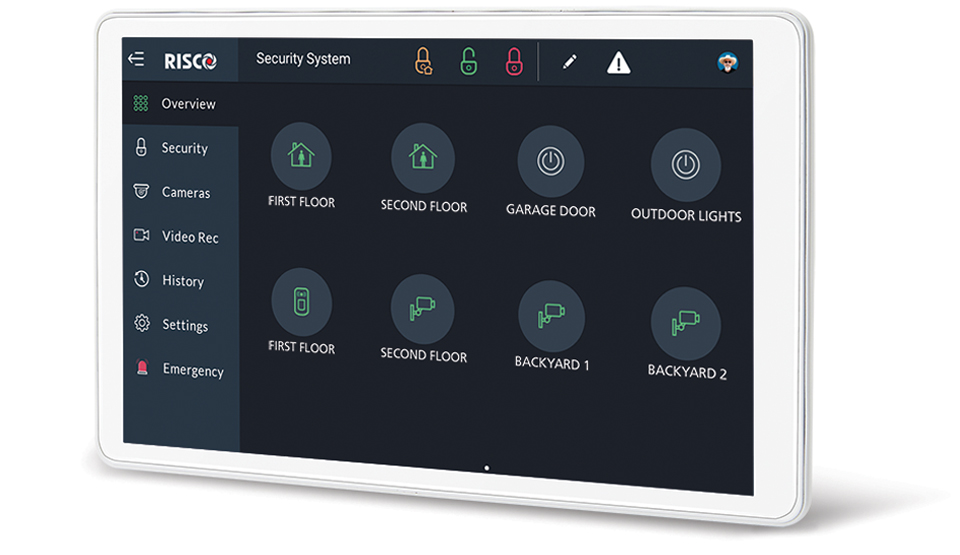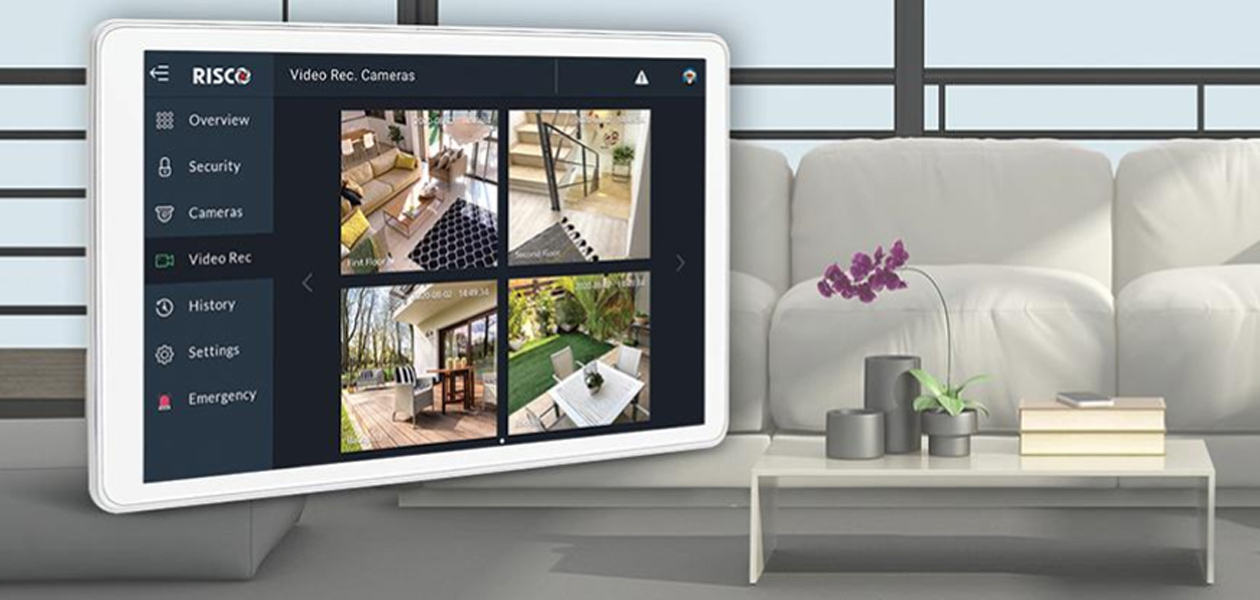 RisControl touchscreen keypad provides enhanced security and control allowing users to easily and quickly view live video and recordings from the VUpoint IP cameras and NVR Solution.
With a design that fits in any space, the keypad is suitable for various residential and commercial applications and offers a perfect opportunity to upgrade and delight your customers.
Keypad functions are presented in an intuitive way allowing users to learn the security system in no time.